You are here

ETFs: an added dimension to your investment choices
ETFs: an added dimension to your investment choices
Starting in June 2017, our clients will be able to include Exchange-Traded Funds (ETFs) in the investment portfolios constructed through our office.
ETFs offer low-cost investment choices that are designed to enhance diversification, improve risk management and provide better risk-adjusted returns:
We are pleased to partner with three leading providers of ETFs:
Click here for more information
What is an ETF?
Who is this for?
Those people:
with investable assets of $250,000 or greater, and able to allocate $100,000 or greater to ETFs
who are seeking core holdings at a lower cost to own than a mutual fund
who want enhanced diversification, or access to a specific economic sector
who seek superior performance with lower risk over reasonable periods of time
who want to execute a range of strategic and tactical portfolio options
ETFs' Benefits for you
Low costs
Management Expense Ratios (MERs) for ETFs tend to be significantly lower than mutual funds. Most ETFs do not pay trailing commissions.
Trading costs are usually lower, as the underlying securities are bought & sold less frequently than within a mutual fund.
Tax-efficiency
Tracking an index means that individual securities do not need be be sold unless the underlying index is changed or re-balanced
Flexibility through intra-day trading
Like stocks, ETFs may be traded at any time that the exchange is open.
Transparency
Since an ETF tracks an index, you know at all times what securities the ETF holds and in what proportion.
I already have mutual funds. Why should I add ETFs?
To save money
To participate in specialized sectors
To broaden your diversification
To avoid missing out on certain securities
To achieve competitive returns over the long run
Who else says so?
A Hybrid approach
-passive vs. active
Why work with Sterling Rempel of Future Values Estate & Financial Planning?
There for you, when you need us:

Trusted advisor to 250 Canadian families
18 years of experience as an independent financial services firm, founded in 1999
Accredited and award-winning financial expertise
Registered & licensed in BC, AB, SK, MB & ON


Comprehensive financial planning, encompassing:

Cash flow & debt management
Insurance & risk management
Responsible investment accumulation
Sustainable retirement income
Tax efficiency
Estate & legal considerations


Available expertise

Tax & estate planning advice with our legal expert
Investment portfolio construction with our Chartered Financial Analyst
Individual securities accommodation through our Qtrade Securities Specialist


Full range of financial products

Investment: ETFs, Mutual funds, segregated funds, GICs
Insurance: life, disability, critical illness, long-term care
The value of advice
Recent Vanguard research shows that working with an advisor not only adds peace of mind, but also may add about 3 percentage points of value in net portfolio returns over time.
https://www.vanguardcanada.ca/documents/added-value-of-advisors.pdf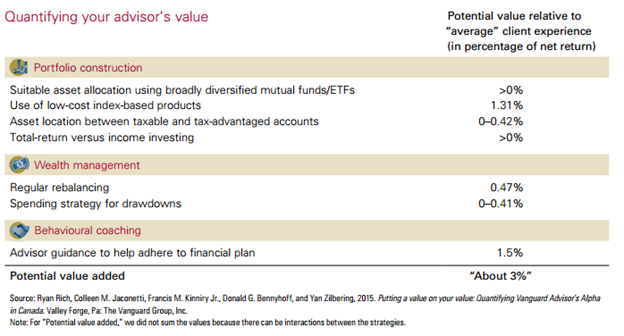 Save more, have more
Advised households saved, on average, 10.8% annually compared to non-advised households who saved 6.7%*
Have, on average, nearly four times more assets than those with no advisor*
Households who stopped using an advisor lost, on average, 34.2%of their assets while those working with advisors saw assets increase by 26%*
*Centre for Interuniversity Research and Analysis of Organizations (CIRANO), The Gamma Factor and the Value of Financial Advice, 2016
​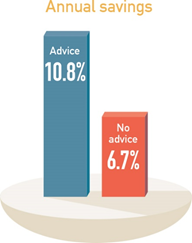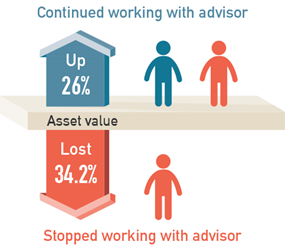 Households with a plan are more likely to:
Have enough money to live the life they want (61% compared to 31% with no financial plan)*
Be able to take an annual vacation (74%compared to 44% with no financial plan)*
Have enough money for splurges (65% compared to 31% with no financial plan)*
*FPSC, The Value of Financial Planning, 2012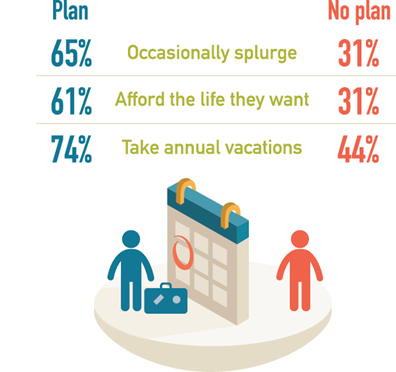 Learn more
Videos
Download
Contact Sterling Rempel today at 403.229.2123 or sterling@futurevalues.com
Book a meeting using our online calendar:
https://my.timetrade.com/book/G7JJK